Rag & Bone had a fantastic tee for sale earlier this summer. I say "had" because the only size left is S. I put it on my Lyst and have had well over 30 other people add it to their list. There must be a lot of women In Search Of The Perfect Tee.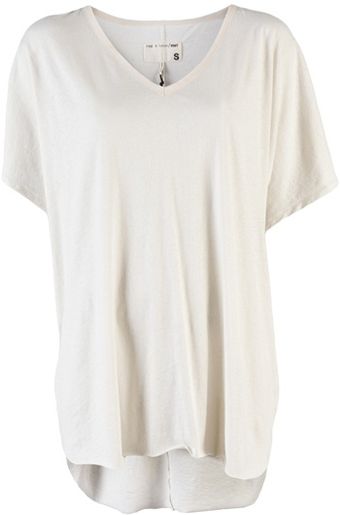 This, to me, is the perfect tee I've been looking for. 100% cotton, longer in the back, good enough to go dressy as well as casual. I couldn't find it anywhere in a M or L. But I did find this:
A bit more sheer, not quite as dressy, but available in 4 sizes!
So maybe this one will do?